Breaking The Tranquillity of Solitude (Part One)

One man, one love, one mistake… Infinite possibilities?

The first book by author Eddie Johnson released on December 17th 2019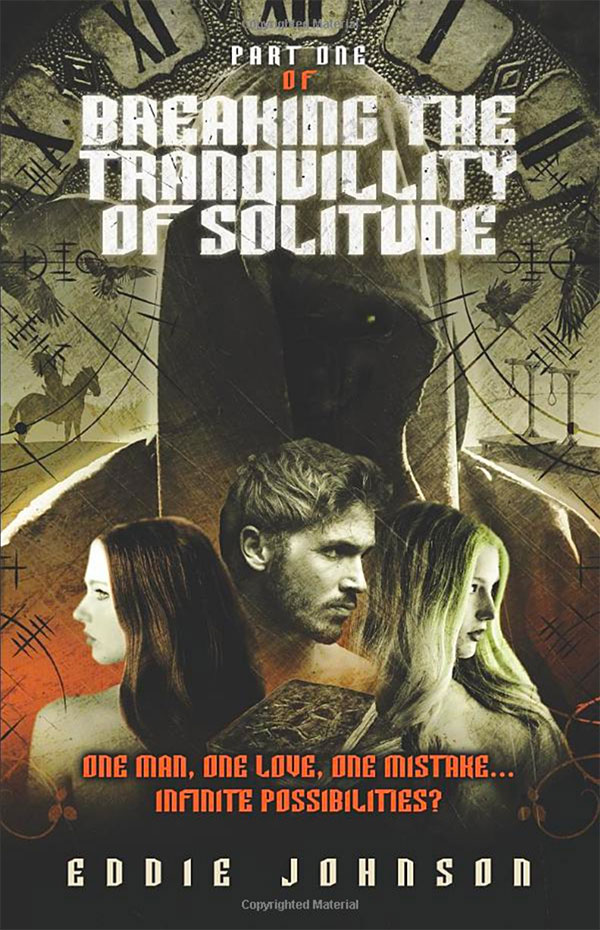 Workaholic head of Future Transportation Development, Brody Martins, unwinds from the stress of his high-powered role with heavy-metal, gambling, tattoos and unlicensed fighting. But this lifestyle also serves the purpose of masking the pain of his so-far unrequited love. So when the long-coveted first date suddenly becomes a true possibility things begin to change very quickly.

On the brink of a scientific breakthrough at work, the excitement of imminent success in both his profession and his stagnant love life combine to distract him and he makes a catastrophic mistake.

Whilst running one final routine test he is thrown into an alternate phase of reality billions of miles across the galaxy and, not realising his own error, strange and wonderful events begin to dominate his new existence.


Caught in this disturbingly familiar land of confusion and violence he must now fight; not only to find a way home but to stay alive and, ultimately, to save the universe and reality itself. Failure will destine him to a loveless life of physical torture and mental déjà vu. He must find a way home, back to his true love, and finally break the tranquillity of his own mental solitude.